Using Shred Pre Workout to Boost Your Energy & Focus in Workouts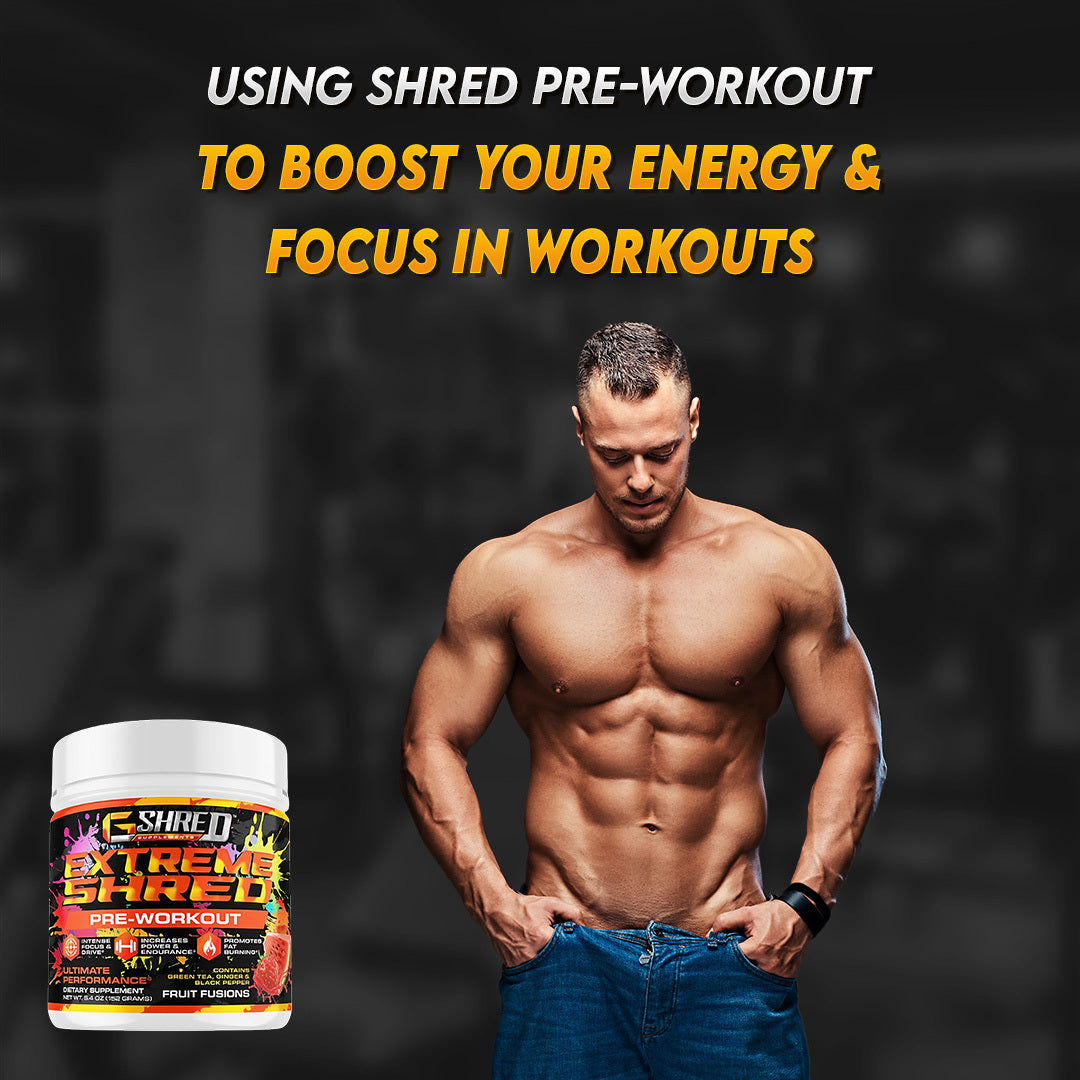 A workout without any supplements is unproductive. Since there are tons of options available in the market. Yet only the Shred Pre Workout is fantastic. These allow the fitness lover to engage in the exercise with full energy and focus.
However, have you ever felt drained before a workout?
You're not alone.
There are many individuals who feel the same. They're wishing for an extra push. It takes a little magic to get going. That's why they need the strongest pre workout. It's a new secret weapon of workout enthusiasts.
Just imagine yourself walking into the gym, full of energy. Every muscle is ready. Every move is precise. That's what Shred does for you. It lights the fire. Powers up your mind and body. Because it's time to say goodbye to those sluggish days. No more dragging your feet to the weight rack.
Benefits of Shred Pre Workout
Ready to transform your workouts and want to reap the Pre Workout Benefits? Let's explore how it can as your partner:
Power Source for Lazy People
Everyone has those days when getting off the couch seems the most challenging task. For those moments when motivation is low but goals are still on the horizon, Shred Pre-Workout is the perfect solution.
Meanwhile, it's like a wake-up call for your body and mind, delivering a swift boost of energy and focus.
There is no need for long naps or waiting for motivation to strike. Just take Shred Pre-Workout, and you're ready to tackle any challenge. It's the easy push you need on lazy days.
Keep you Alert
Secondly, staying alert is more than just a luxury—it's necessary. Whether you're trying to concentrate on a complex task at work or pushing through a tough workout session. Or even doing daily tasks, you need your mind to be sharp and your senses on point.
Therefore, Shred Pre-Workout is engineered to do precisely that. At the same time, its energy-boosting properties wake up your body. The carefully selected ingredients improve mental clarity and responsiveness.
You'll find distractions fading away as you drink it. Then, it is replaced by a heightened sense of awareness and a sharper focus. Pre-workout nutrition makes you always alert, ready, and never caught off-guard.
Help in Weight Loss
Thirdly, the weight loss journey requires exercise, healthy eating, and the right mindset. This pre-workout can help you be a valuable ally in your weight loss efforts. It's not about short-term fixes but about providing sustained support to help you reach your goals.
Additionally, your increased energy and focus make every workout session more productive. It allows you to push harder and get the most out of your efforts.
Improve Mind-Muscle Focus
When it comes to optimizing workouts, the connection between your mind and muscles. This synergy is often referred to as the mind-muscle connection. It can significantly influence the efficacy of your training sessions.
As you consume it, you'll experience a more profound concentration and mental attention to the specific muscles you're targeting. This focus ensures that every rep and every set is performed intentionally and precisely. Therefore, consider it for better mind & muscle focus.
Improve Stamina & Energy Levels
Many individuals complain about the reduced energy levels. They can't let the workout session stay in flow. The lack of energy also results in low stamina to lift weights and do cardio.
Since stamina and energy are the lifeblood of any productive activity. Instead of feeling drained mid-way through your actions, you'll find constant energy.
Don't Drink Before Sleep
As it contains a high amount of caffeine, experts don't recommend using it before going to bed. The nutrients can disturb the sleep cycle when you take it 1-2 hours before. Many individuals ask what to do then. Because most they home from their job or business after sunset and take it.
Yet, the best way to overcome it is drinking and then doing sweaty exercise. It will release all the effects in the form of sweat. You can experience the difference by following this tip. Many people never even bother with it and then complain about the supplement. Meanwhile, it's their ignorance, not the product's fault.
The Bottom Line
To summarize the above, a Shred Pre Workout is fantastic to add to your workout bag. Whether you're starting the exercise journey, are an athlete or want more focus. All of these situations fit ideal for our product. You can also change the dosage as per your body's requirements. At the start, you need to go with less grammage and then add up little by little. Lastly, please don't take it before sleep to maintain the recovery.